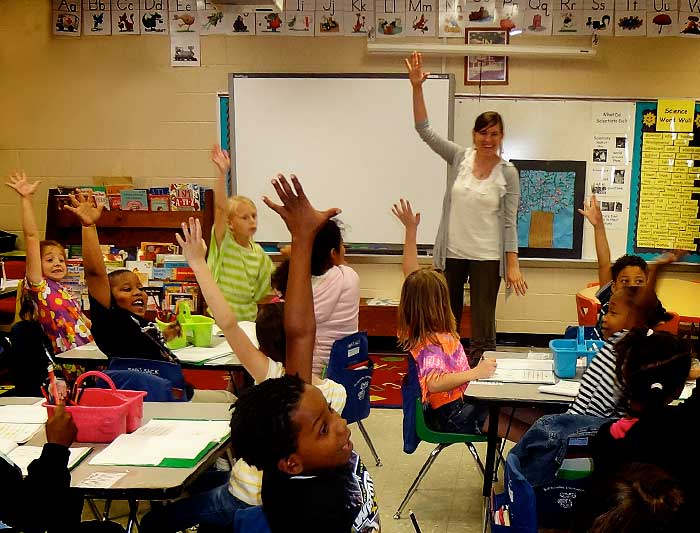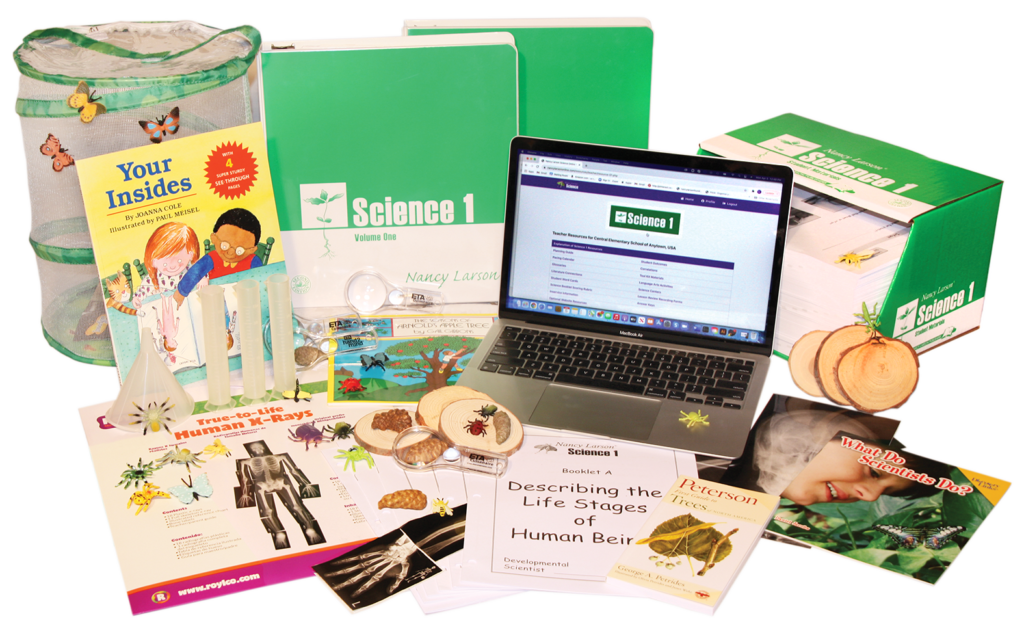 Includes: Science 1 Tool Kit, Teacher's manual, Student materials, Classroom materials
Nancy Larson® Science 1 focuses on the life sciences because at this age, students are more egocentric and focused more on themselves than the things around them. The topics focus on stages of life starting with human beings, moving to plants then animals (primarily mammals), and ending with insects. The stages of life of all these are compared and contrasted, which makes for an easy transition from booklet to booklet. Science 1 also explores sunlight, water, and soil.
Included in a science kit are the Tool Kit, teacher's manuals, student materials, resource books, and science word wall cards, as well as access to website resources. To learn more about these components, read below.
Tool Kit
Our science tool kits contain important items to illustrate or augment lesson content. From bugs and beakers to x-rays and pine cones, we've gathered it for you!
Click here for a list of Science 1 Tool Kit materials.
Teacher's Manual and Classroom Materials
The teacher's manual contains 70 lessons, which are each presented in a booklet format that can be removed from the teacher's manual for use during preparation and teaching.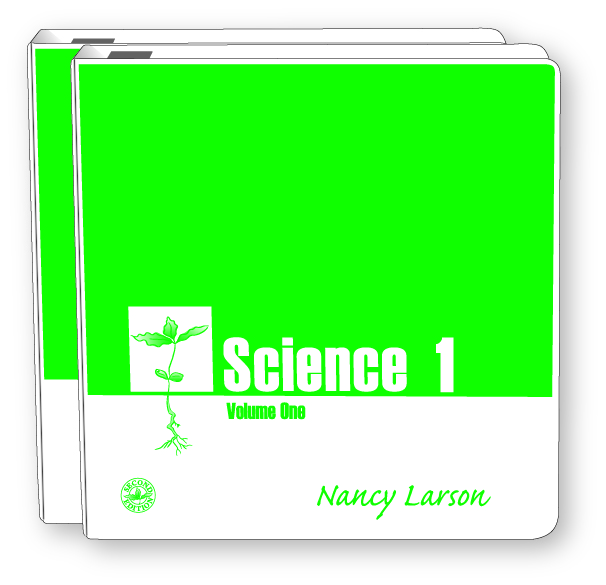 Science word wall cards and teacher resource books enhance the lessons.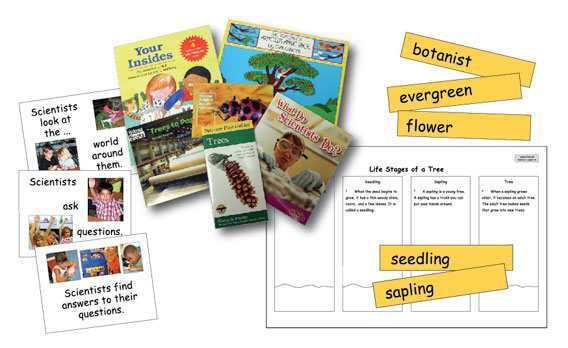 Topics
Developmental Biology—Describing the Life Stages of Human Beings
Botany—Observing Trees
Earth and Space—Exploring Sunlight, Water, and Soil
Zoology—Investigating Animals and Their Habitats
Anatomy—Discovering What Is Inside Our Bodies
Entomology—Examining Characteristics of Insects
Click here to view the Table of Contents
Website Resources
We have additional website resources available for teachers and students to expand and enhance Nancy Larson Science.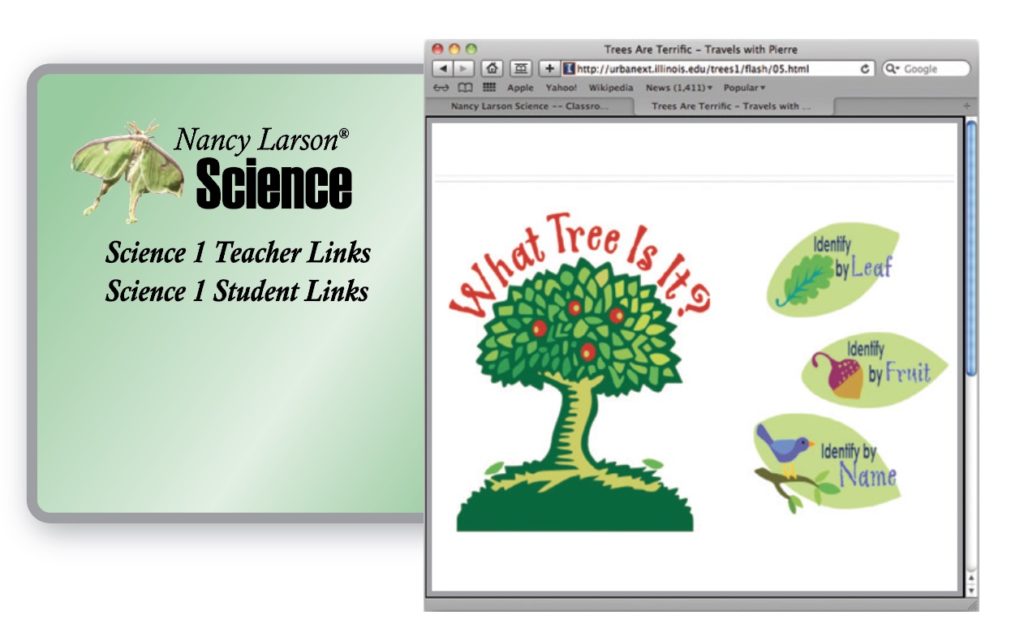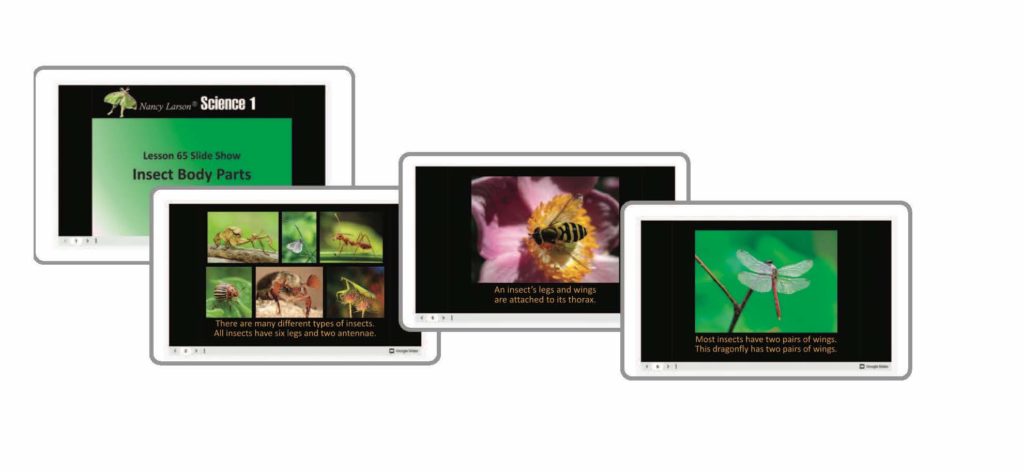 These are the items that are available on our website for teachers of our program. These items are updated in real time.
Pacing Calendars
Planning Guide
Science 1 Glossaries – Topic, Alphabetical, and Diacritical Marks
Student Word Cards
Children's Science Booklet Scoring Rubric
Science 1 Literature Connections
Science Word List and Labels
Lesson Charts and Lesson Activities for Projection
Photo Cards for Projection
Optional Photos for Projection
Parent Letter in Spanish
Science Centers – Click here for excerpt
Suggested Activities Supporting English Language Arts – Click here for excerpt
Student Outcomes
Objectives and Student Outcomes for every lesson make lesson planning easy!

Student Materials
Engaging content is presented through student booklets. Concepts are reinforced through hands-on lesson activities and experiments.