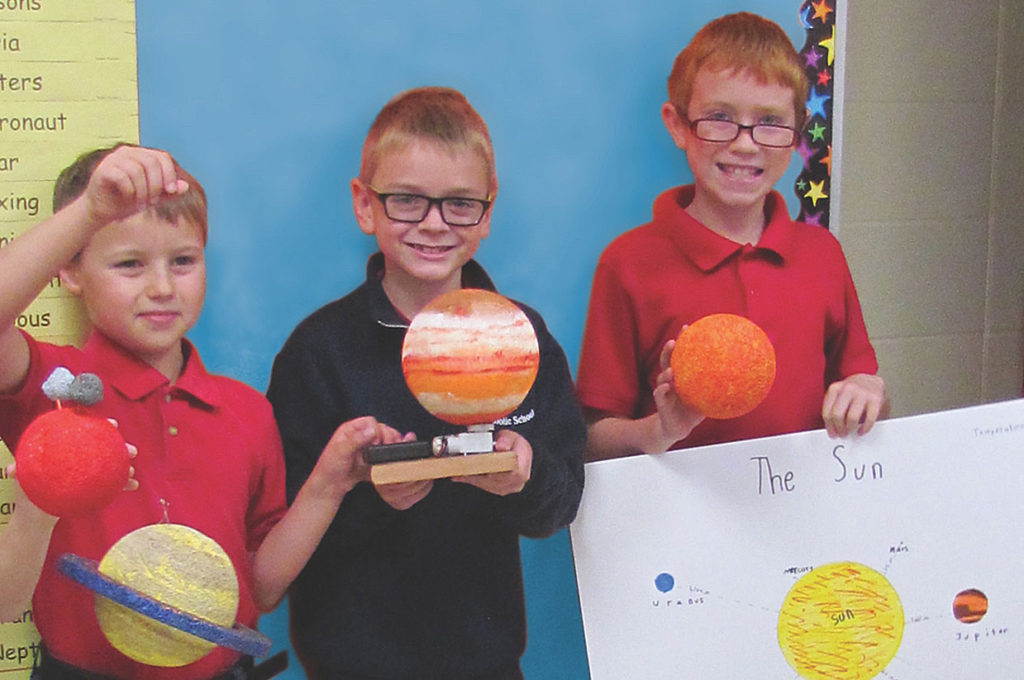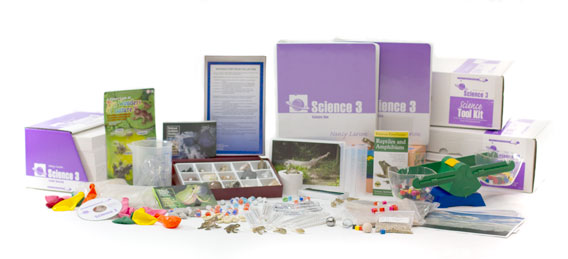 Includes: Science 3 Tool Kit, Teacher's manual, Student materials, Classroom materials
Nancy Larson® Science 3 starts with the big picture and moves to the child's world. The lessons begin with our solar system and topics of the Sun, Earth, Moon and planets. From there the lessons begin a discussion of the Periodic Table of the Elements and teach the children what all things in our universe are built around. This leads into how matter can be changed both chemically and physically. The states of matter are reintroduced and prepare the children for discussions about meteorology and the Earth's atmosphere and water cycle. Moving on down from the atmosphere to the Earth's surface, lessons introduce the continents, oceans, layers of Earth, tectonic plates, earthquakes, and volcanoes. Continually moving to the smaller scale, the next step is talking about how rocks are formed, types of rocks, weathering and erosion, and soil. After soil, lessons begin with plants and finish with animals. Discussion includes the interdependence of soil, plants, and animals, specifically seed plants and amphibians and reptiles.
Included in a science kit are the Tool Kit, teacher's manuals, student materials, resource books, science word wall cards, lesson charts, photo cards, and Teacher Resource CD, as well as access to website resources. To learn more about these components, read below.
Tool Kit
Our science tool kits contain important items to illustrate or augment lesson content. From thermometers and rocks to seeds and graduated cylinders, we've gathered it for you!
Click here for a list of Science 3 Tool Kit materials.
Teacher's Manual and Classroom Materials
The teacher's manual contains 80 lessons, which are each presented in a booklet format that can be removed from the teacher's manual for use during preparation and teaching.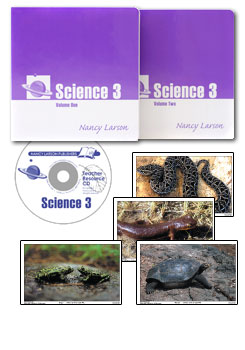 Topics
Astronomy—Exploring Our Solar System
Chemistry—Investigating Elements and Compounds
Physics—Observing Physical Changes
Meteorology—Investigating Changes in Our Atmosphere
Geology—Exploring the Earth's Structure
Botany—Examining the Structure and Function of Parts of Seed Plants
Zoology—Investigating Amphibians and Reptiles
Click here to view the Table of Contents
Large charts of selected student pages, science word wall cards, and teacher resource books enhance the lessons.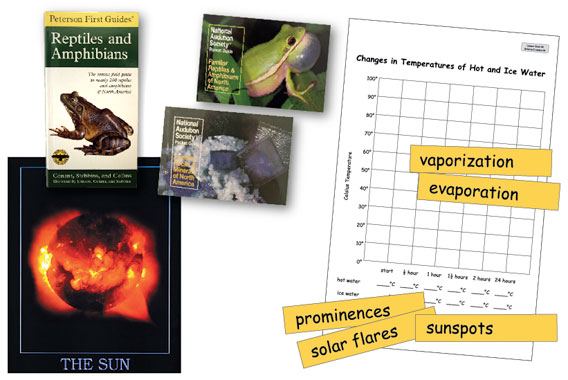 Samples
Website Resources
We have additional website resources available for teachers and students to expand and enhance Nancy Larson Science.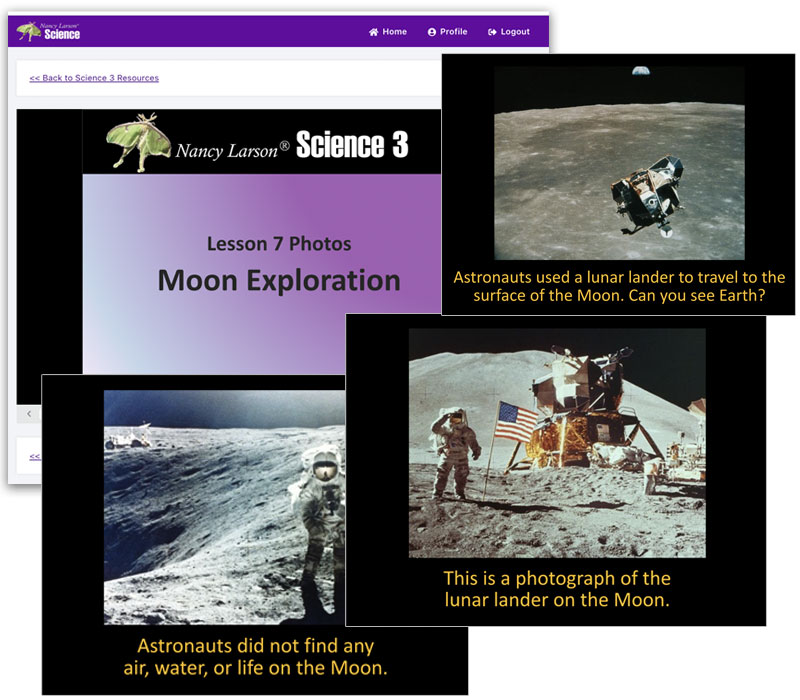 These are the items that are available on our website for teachers of our program. These items are updated in real time.

Pacing Calendars
Planning Guide
Science 3 Glossaries – Topic, Alphabetical, and Diacritical Marks
Student Word Cards
Children's Science Booklet Scoring Rubric
Science 3 Literature Connections
Science Word List and Labels
Multiple Choice Review Questions
Lesson Charts and Teaching Masters for Projection
Photo Cards for Projection
Optional Photos for Projection
Lesson Review Recording Forms
Parent Letter in Spanish
Website Activities
Research Projects and Activities
Enrichment Activities
Suggested Activities Supporting English Language Arts – Click here for excerpt
Student Outcomes
Objectives and Student Outcomes for every lesson make lesson planning easy!

Student Materials
Engaging content is presented through student booklets. Concepts are reinforced through hands-on lesson activities and experiments.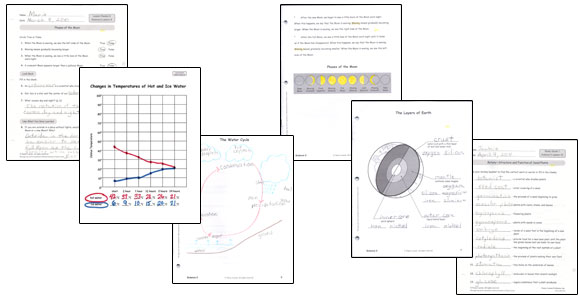 Optional Remote Learning Package
In order to help you and your teachers implement our program in a variety of learning formats, we have upgraded and enhanced our online resources to give teachers increased flexibility and instructional options. While nothing compares to the level of learning achieved by in-class hands-on teaching, this add-on option will help you maintain the integrity of our program by delivering quality content virtually.