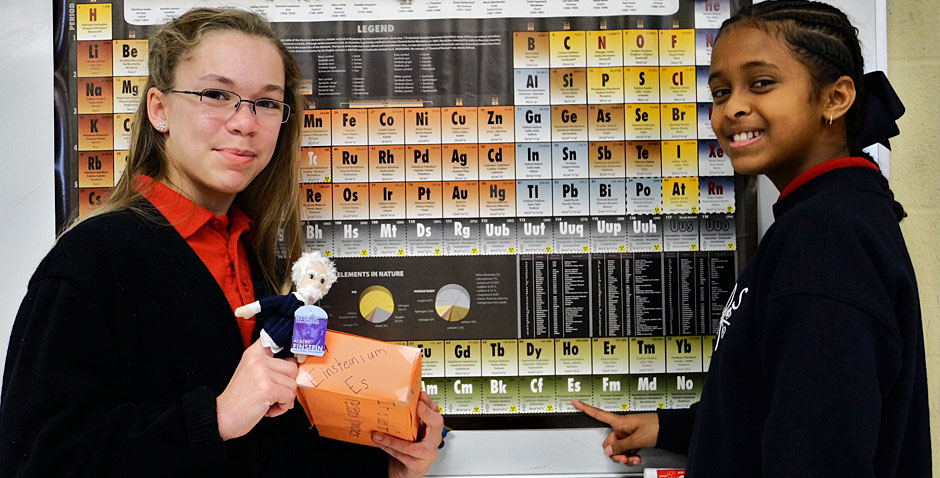 Includes: Science 5 Tool Kit, Teacher's manual, Student materials, Classroom materials
Nancy Larson® Science 5 focuses on the interactions of systems on a micro- and macro-scale. There is an emphasis on physical science and earth and space science in Science 5 as lessons review and build upon topics taught in Science K–4. Physical science lessons examine the structure and interactions of matter. There is an exploration of forces and motion, plus investigation of tools and machines with research on the history and development of tools and the role of engineers. Earth and space science lessons provide a more in-depth look at our universe. Students will also examine the interactions of the Earth's four major systems—geosphere, atmosphere, hydrosphere, and biosphere.
Included in a science kit are the Tool Kit, teacher's manual, student materials, resource books, science word wall cards, lesson charts, and slide shows, as well as access to website resources. To learn more about these components, read below.
Tool Kit
Our science tool kits contain important items to illustrate or augment lesson content. From mica and magnets to pulleys and gears, we've gathered it for you!
Click here for a list of Science 5 Tool Kit materials.
Teacher's Manual and Classroom Materials
The teacher's manual contains 95 lessons, which are each presented in a booklet format that can be removed from the teacher's manual for use during preparation and teaching.
Topics
Astronomy—Exploring the Universe
Chemistry—Examining the Structure of Matter
Chemistry—Investigating Matter and Its Interactions
Environmental Science—Examining the Interactions of the Earth's Systems
Physics—Exploring Forces and Motion
Engineering—Investigating Tools and Machines
Click here to view the Table of Contents

Samples
Website Resources
We have additional website resources available for teachers and students to expand and enhance Nancy Larson Science.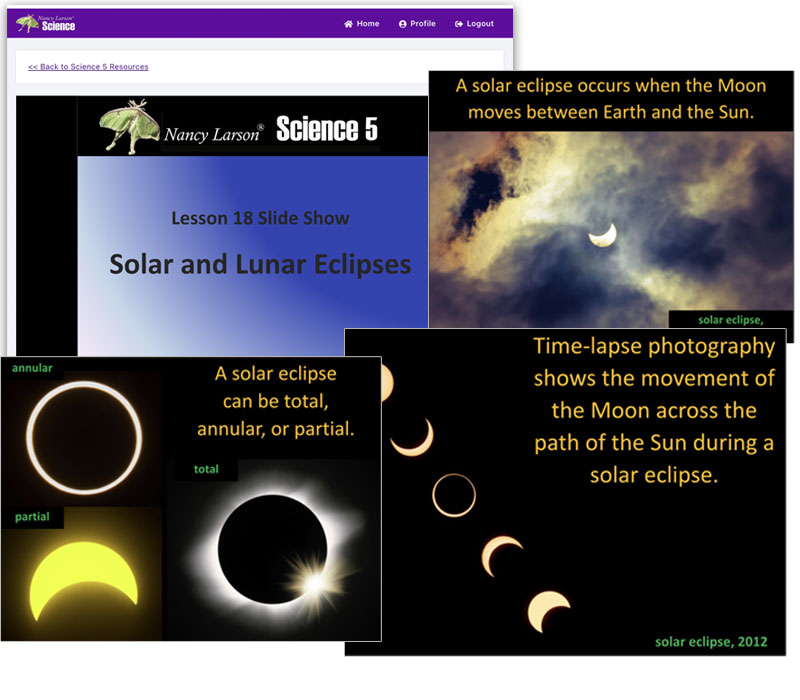 These are the items that are available on our website for teachers of our program. These items are updated in real time.
Pacing Calendars
Planning Guide
Science 5 Glossaries – Topic, Alphabetical, and Diacritical Marks
Student Word Cards
Children's Science Booklet Scoring Rubric
Science 5 Literature Connections
Science Slide Shows
Lesson Charts and Teaching Masters for Projection
Photos for Projection
Optional Resources for Projection
Lesson Review Recording Forms
Website Activities
Research Projects and Activities
Suggested Activities Supporting English Language Arts – Click here for excerpt
Student Outcomes
Objectives and Student Outcomes for every lesson make lesson planning easy!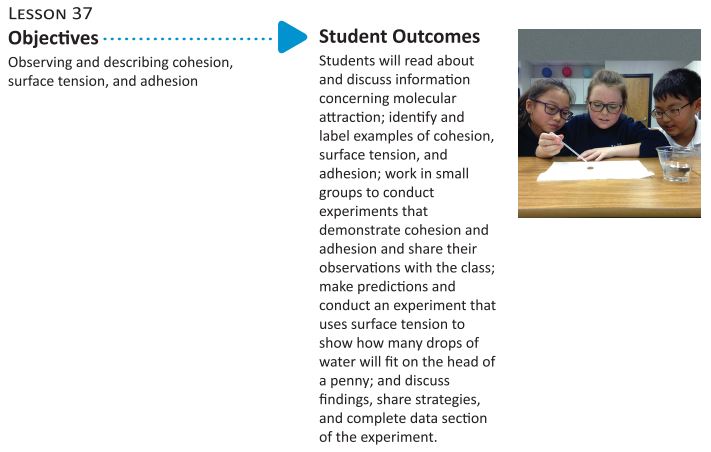 Student Materials
Engaging content is presented through student booklets. Concepts are reinforced through hands-on lesson activities and experiments.

Optional Remote Learning Package
In order to help you and your teachers implement our program in a variety of learning formats, we have upgraded and enhanced our online resources to give teachers increased flexibility and instructional options. While nothing compares to the level of learning achieved by in-class hands-on teaching, this add-on option will help you maintain the integrity of our program by delivering quality content virtually.