Catholic school excited about science program
Like many other schools, St. Francis Xavier Elementary School was using a basic science program filled with lots of "fluff." School administrators knew their previous program was wasting precious time in the classroom. So in 2007 Nancy Larson Science was selected to be the new science program for the private school because it was workable, thorough, student friendly, and most importantly, to the point.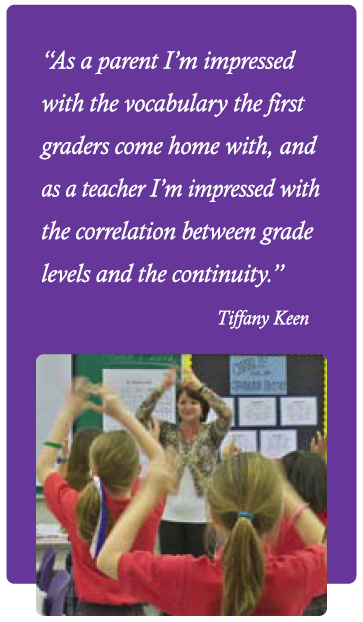 Success throughout the grade levels
The school started with Science 1 and is now also using Science K, Science 2, and Science 3. For the past two years the fourth graders have been field testing Science 4. Third grade teacher and parent of two, Tiffany Keen, has seen firsthand her students and her own children succeed and excel as they progress to the next grade levels.
Students learn study skills for life
Principal Mary Arledge sees the Nancy Larson Science lessons as a learning tool not only for science but also for strong study habits. "Nancy Larson Science is actually teaching crucial study skills at a very early age," she says. She believes that when students really need to study, they will be able to use what they have learned and apply it to every subject.