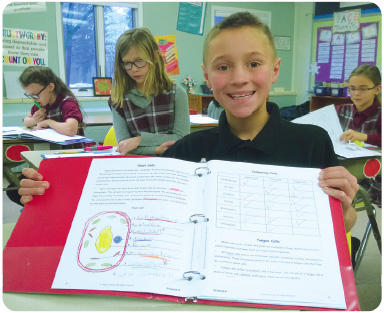 Results that surpass the national average
In 2015 Principal Margaret Karpus introduced the Nancy Larson Science program to her teachers at St. Charles Borromeo Catholic School in Greenville, Michigan. Principal Karpus expressed how pleased she is with how the program has been received by her teachers.
"The Nancy Larson Science program has energized our teachers and students!" exclaimed Mrs. Karpus. "Our St. Charles Fall MAPS scores show results that surpass the national average. We are so grateful to have found a science program that meets our needs, assists teachers, and engages the students."
Meaningful experiments and activities
Erin Kemp teaches science to a combined third and fourth grade class. "I'm a big fan of this program. My students love the hands-on activities and experiments because they are easy to do and meaningful. These activities require them to draw connections between what they have already learned and apply it to what we are doing now," explained Mrs. Kemp.

Great for all learning styles
Mrs. Kemp also likes that the program works well for all of her students. "It works for my students who are strong learners, and it also works well for my other students who struggle with focus or have any kind of learning issue. The direct instruction works well for all learning styles."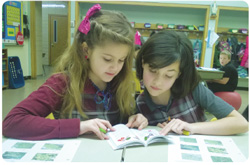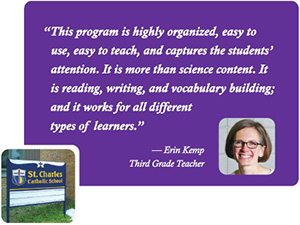 Perfect for kindergarten
Kindergarten teacher Tammy De Witt has found the science lessons to be age appropriate. "The hands-on activities are great for kindergarten. The kids love all the lessons," said Mrs. DeWitt.
Mrs. DeWitt also finds that the Nancy Larson Science program is a perfect complement to her reading program. "The science lessons reinforce reading and writing," said Mrs. De Witt. "The children love all of the student booklets, and the resource books are also great for nonfiction reading instruction."