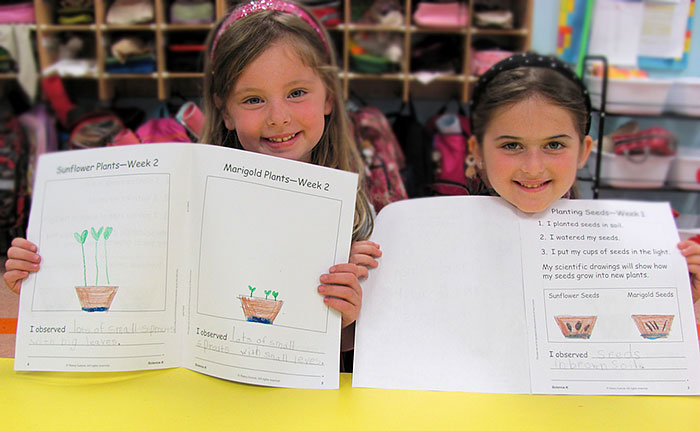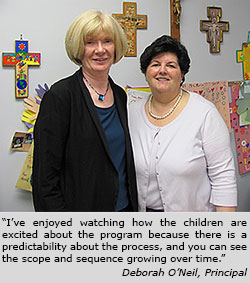 Creating excitement in the classroom
When Nancy Larson first presented her program to Saint Bernadette Catholic School in Northborough, Massachusetts, Principal Deborah O'Neil realized she had found the perfect science curriculum for her students. She says she was impressed with the content but what won her over was the learning process. This is the school's second year using Nancy Larson Science K–3, and the teachers have been very impressed with the program. "The students' enthusiasm in the learning process has increased dramatically," O'Neil said. "The biggest endorsement for the teachers is when their students respond positively and with enthusiasm." Kindergarten teacher Josie Fox says her students are thrilled when it comes time for science lessons. "They get excited when I tell them it's science time," said Fox, "For me that is my measurement on how well a program works in kindergarten."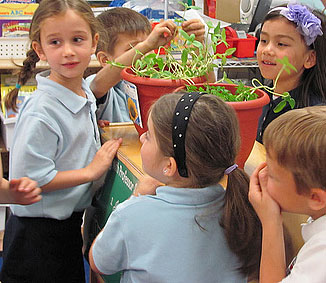 Responsible for learning
Jen Stuart is pleased that the program is age appropriate and has many hands-on elements. She says her second grade students are not only learning but also retaining the information. "The way the student booklets and study guides are laid out allows my students to actually take control and to be responsible for their own learning," Stuart said.
Parents weigh in
The parents at Saint Bernadette know the importance for their children to understand science and are pleased to see such an emphasis now being placed on science in the primary grades. "In our school community, a large number of parents work in high-tech industries," O'Neil said. "Because of their line of work, they recognize that as the world is changing, science is a critical concept for their children to understand. So they're very excited and pleased that we made this change because they can see it in what their kids bring home and share with them."