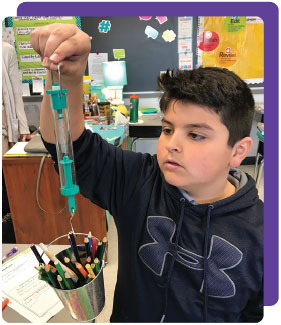 Principal brings Nancy Larson Science with her to new school
Kelly Cassinger brought Nancy Larson Science to her school when she became principal at St. Theodore Catholic School in Wentzville, Missouri. She was introduced to Nancy Larson Science while she was teaching first grade at St. Paul Catholic School in St. Paul, Missouri.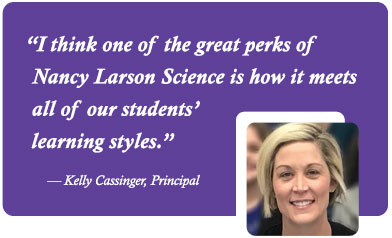 "I really love this program. When I was teaching, I was able to use this program with first, third, and fourth grade students. It's great."
Student engagement
Cassinger's teachers in kindergarten and first grade began using the program and the next year the school added second through fifth. Cassinger sees students much more engaged in the lessons compared to the science programs they have used in the past.
"I think one of the great perks of Nancy Larson Science is how it meets all of our students' learning styles," Cassinger said. "There's illustrating and reading, plus doing lots of hands-on activities. We're reaching our visual kids, our auditory kids, and our hands-on kids."
Fourth grade teacher Elizabeth Burns commented, "I've been teaching for 11 years and I've used two other science curriculums before beginning this program last year. I feel that Nancy Larson Science is a lot more in-depth than programs I have taught in the past. The students also seem a lot more engaged in the lessons. They enjoy the slideshows, the videos, and the hands-on activities and experiments. They have been doing really well with the program."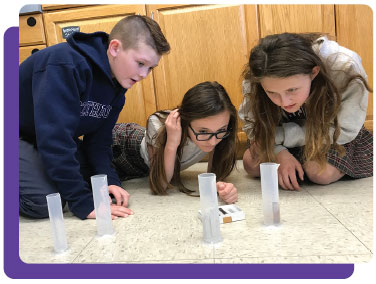 Perfect STEM program
Burns said, "This program fits well with STEM initiatives. The kiddos are starting to build circuits and see how everyday items once put together can create something functional. They make the connections to the real world with these activities. I think it has helped them to build a stronger science foundation."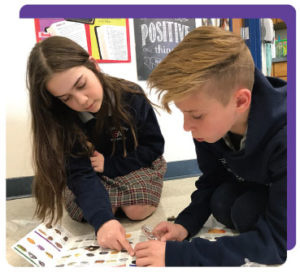 Easy to teach
"The whole program is really well organized," said fifth grade teacher Elizabeth Schlueter. "I like how all the materials I need are in the Tool Kit and I appreciate how well organized they are. The Tool Kit has everything in labeled bags, which just makes it so convenient for me. I love how easy it is for me to teach."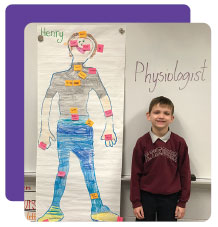 Student booklets are a hit
"I also love the student booklets!" Schlueter said. "During the lesson all my students want to read and ask questions and be involved. I love that the kids do the highlighting and learn note-taking. The kids can write in the booklets, do their highlighting, and record data. Interacting with the text itself is so beneficial for them and I feel like these skills also spill over into other subjects. Now that they have these skills, they want to use them in their other subjects."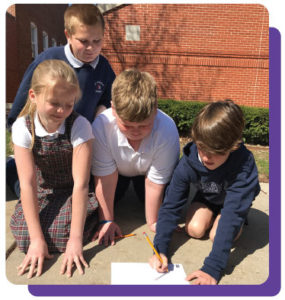 Empowers girls
One final point made by Principal Cassinger was her excitement that the students' level of interest in learning science has grown, especially with the girls. "I've seen the girls take on a love for science and a bit of empowerment not shown before. The girls are going to our after-school science clubs where they weren't going in the past. I love seeing this."