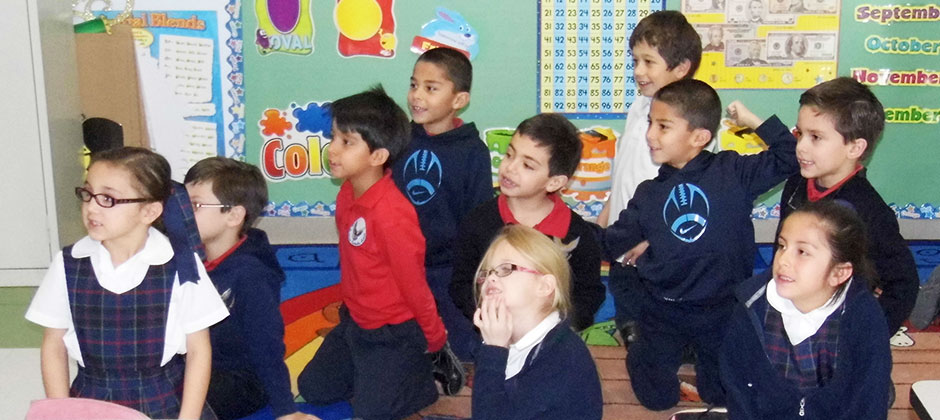 Addresses the standards
St. Matthew Catholic School located in El Paso, Texas started using Nancy Larson Science five years ago, and today uses it in grades 5K–4. The school instantly enjoyed many aspects of the program – one being that it aligns with the Common Core State Standards the school follows. Principal Olga C. Macias stated, "The science program does an excellent job of addressing language arts standards through the science lessons. This reinforces the teaching of the standards that are required of us, further helping our students."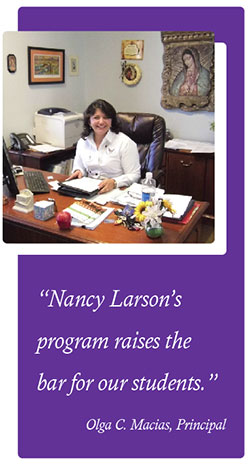 Skillfully created
Nancy Larson Science was skillfully field tested with teachers' and students' needs in mind, ensuring everyone's needs are met. Macias said, "It's so well organized and well created – everything you need is right there." This is an aspect of the program second grade teacher Veronica Wenke particularly enjoys. "I love the whole kit – it comes with it all. From the booklets, to the photo cards, to the Science Word Wall cards—my lessons are always ready and prepared," said Wenke. Through field testing, feedback was addressed so that this program provides what works best.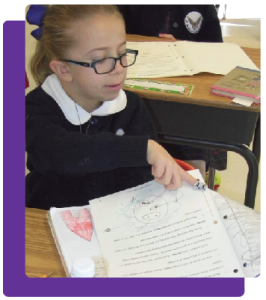 Review, reference, and remember
The science program makes sure students end lessons by reviewing what they just learned – doing so through class discussions and written lesson reviews. This constant review is important in building a strong science foundation where students can continue adding to what they have learned. Wenke explains, "I love the booklets because they make available all the information that I have covered from the beginning to where we are now. We can then use the booklets as a reference when I am teaching a new lesson. The kids are referencing, remembering, and most importantly understanding."
Classroom to home
Nancy Larson Science is a win for not only the students and teachers, but also the parents. Parents are seeing results, getting involved and learning with their kids. "We receive great feedback from parents," Macias said. "Whether it is amazement that their child is learning the periodic table or their enjoyment helping their kids with a solar system project—they seem to be learning with the kids and loving the program as much as the students!"