Excerpts from our Student Outcomes
This is a sampling of one of the resources available to Nancy Larson Science users. Customers have access to these Student Outcome expectations in the resource area of our website.




Lesson 52
Objectives
Observing and recording the growth of plants from seeds
Student Outcomes
Students will discuss and observe the teacher draw and label the next observational illustration and then draw and label their own observations of their plants.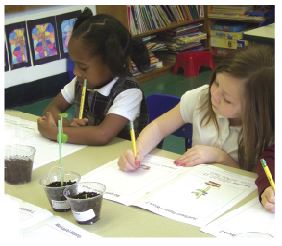 Lesson 50
Objectives
Identifying the joints and their functions
Student Outcomes
Students will view x-rays, locate and learn about the joints in their bodies, and read and discuss information on joints from the book Your Insides.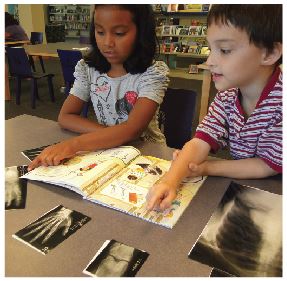 Lesson 8
Objectives
Measuring the mass of a solid
Student Outcomes
Students will learn to measure the mass of solid objects and measure the amount of matter in different objects by using a balance and hexagrams.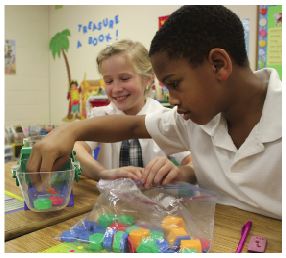 Lesson 64
Objectives
Identifying and describing characteristics of soil
Identifying the layers of soil on the Earth's surface
Student Outcomes
Students will read and discuss information on components of soil, and conduct an experiment to demonstrate how different soil components settle out to help geologists determine soil content.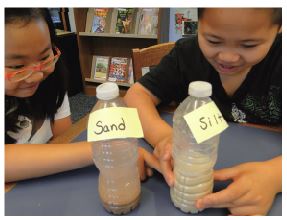 Lesson 3
Objectives
Identifying parts of a microscope
Using a microscope to observe a cheek cell
Identifying the nucleus of a cheek cell
Student Outcomes
Students will read about and discuss the parts of a microscope, label a microscope diagram, and draw and label a cheek specimen with and without microscope magnification.