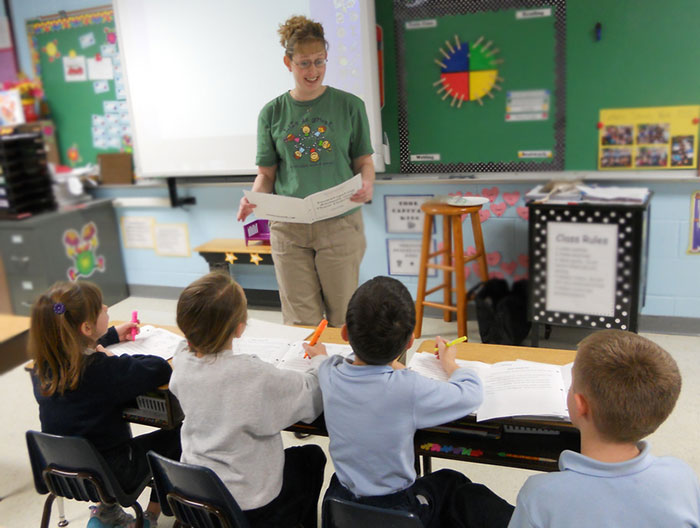 Immaculate Conception wanted a science program that would challenge the students in younger grades and prepare them for future studies. The Catholic school also needed a science program that would help boost vocabulary, reading, and writing.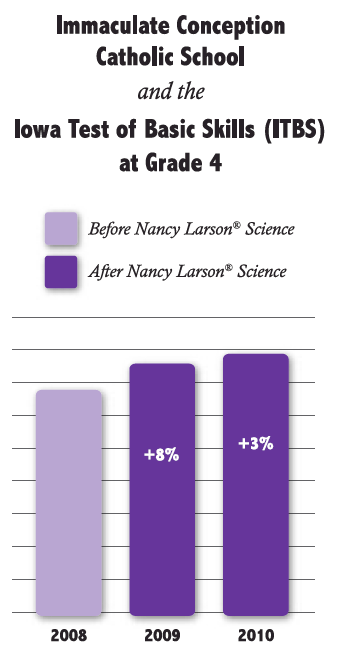 Teachers add their voice
The school, located in Union, Missouri, started with Nancy Larson Science 1, Science 2, and Science 3 in 2008. Teachers raved about how easy it was to use. Immaculate Conception served as a test school for Science K and Science 4. Principal Tom Stahlman said in his forty years in education he has never experienced a program so thoroughly field tested.
Science vocabulary so strong it stumps the principal
"Sometimes I go into the fourth-grade classroom and I'm embarrassed to admit I have to ask the students how to pronounce some of these vocabulary words. The students know how to say the word, what it means, and how it is used by scientists."
Students involved in real-world learning
First grade teacher Christina Garbs said Nancy Larson Science goes beyond teaching concepts—it shows the students that science can lead to an exciting job. "The students get to be a specific scientist with each lesson. They think that is super cool," Garbs said.
Loves the progression
"The progression of Nancy Larson Science is outstanding. In some of our old science books, there might be 30 chapters, and teachers would pick which ones they would like to teach depending on personal preferences. Then the next year's teacher would do the same thing and choose the same topics. Where did that get us—with big gaps in our science program," Stahlman said. With Nancy Larson Science we know all our standards are being met in a mindful way.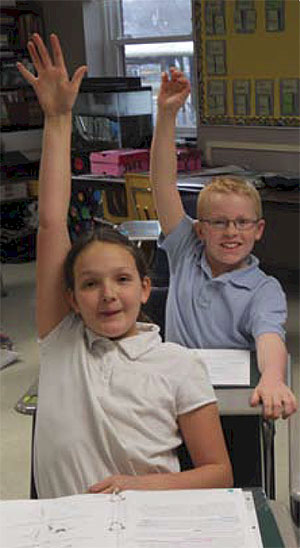 Integrates key subjects
Nancy Larson Science integrates reading and spelling strategies into the entire program. These subjects are specifically taught in Garbs' class every day. "Practicing these important skills during our science lesson improves retention throughout the year."
Kids dig the big words
During each lesson a new, very challenging word is introduced. For example, the first grade students learn the meaning of the word "metamorphosis." "My students love to go home and brag to their parents about the new words they know," Garbs said.
Structured for success
"My first graders like and need a routine to succeed. They find it very comforting," says Garbs. Nancy Larson Science follows the same routine for each lesson. "The children know the process: introduce a new vocabulary term, learn the lesson and then work on the assignment. They know the expectations and that's why they are succeeding."