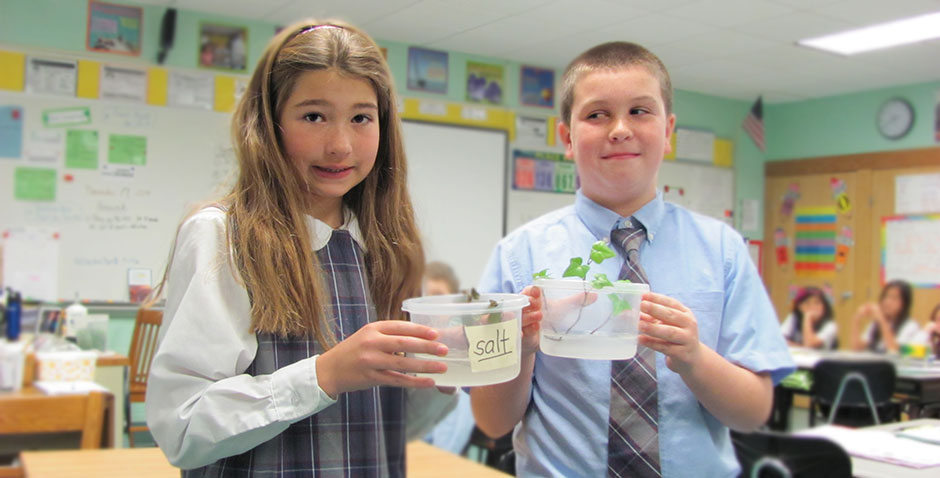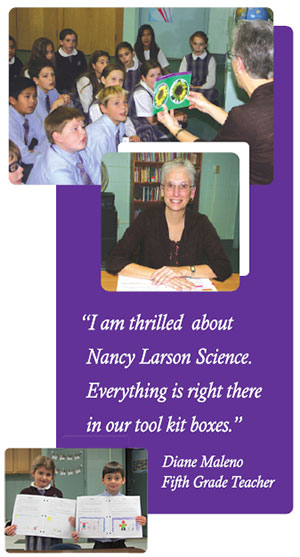 Sacred Heart turns to Nancy Larson Science
Science is important to Sacred Heart School in Groton, CT. The preK through 8th greade school has invested in science in an effort to better prepare students and get them excited about science. For grades K through 5, Sacred Heart turns to Nancy Larson Science. Principal Larry Fitzgerald is pleased with the foundation Nancy Larson Science gives his young students. Fitzgerald reported that after one year with Nancy Larson Science, his school's Iowa Test of Basic Skills scores were up nearly 10 percent across the board.
"With Nancy Larson Science, the kids know the right terminology and are doing all types of experiments – the students are really starting to blossom in science," Fitzgerald said.
Doing more science
First grade teacher Cindy Powden said her students are much more interested in science with Nancy Larson Science. "There is a lot for them to do instead of them just watching something being done. It is very interactive and hands on."
Fifth grade teacher Diane Maleno echoes the sentiment. "My kids are very enthusiastic about science and I have seen a renewed passion in their work. I just love teaching science now."
The enthusiasm from students and teachers alike delights Fitzgerald. He notes some elementary teachers shy away from science because they received more training in reading or math. "As an administrator, I like the program because it gets teachers of younger students to teach science and not be afraid. There is a lot more science being taught!"
Scientific vocabulary mastered at an early age
The vocabulary taught in the program is challenging yet age appropriate. Teachers from all different grade levels were amazed by the students' correct use of science words. "The students can handle challenging words," Maleno said. "You set the expectation high and they can reach it." Nancy Larson Science presents a scientific conversation and guides the students toward higher learning.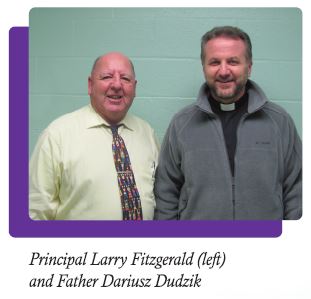 Giving English Language Arts a helping hand
Principal Fitzgerald has teachers using Nancy Larson Science to support the standards for English Language Arts. "We want the students to read more nonfiction material. Our teachers are rolling this program into the language arts curriculum and are using Nancy Larson Science booklets as nonfiction and technical reading."
Preparations for STEM
Fitzgerald praises the elementary science program because it does such a good job of preparing students for even more rigorous STEM training later. "Nancy Larson Science prepares them very well. This program involves planning, engineering, building, and hands-on experiments with students understanding the vocabulary. When the students get to 6th grade, they can progress quickly."